Charlotte Lampe is a well respected interior decorator. Since 1994, Charlotte has been specializing in residential and commercial interior layout and decorating. Her notable skill in conceptual design has earned her a reputation as one of the country's premiere interior decorators. Her work has been featured in many
Residential Showcases and industry publications.

Born a native Texan and raised in Houston and Minnesota, Charlotte has always had an affinity for elements of structural design and aesthetics.

Charlotte began her career by decorating the historic neighborhoods such as River Oaks, The Heights and other areas throughout Houston and Austin. Charlotte was asked to participate with an Austin builder Northshore Homes, to layout and decorate the North American affiliate of the oldest Insurance company in the world. Once the project was completed, and Charlotte's talents were unveiled, she quickly rose to prominence as a much sought after interior decorator.
Charlotte's passion for interior decorating is reflected in the beautiful surroundings that she creates. Most recently, Charlotte completed decorating the first free standing 8,000 square foot Hospice in the Houston area. The response has been overwhelmingly ethusiastic. The Houston Solari Hospice is a place of comfort and support. This was a project that exemplifies Charlotte's commitment to bring a client's dream into a community's reality. An ability to collaborate with architects, contractors, and her clients have earned Charlotte a well deserved reputation as a true professional.
Mission Statement
To supply an extra special professional finish that meets or exceeds our customers' expectations and requirements.

Our most imperative mission is to offer our clients a wide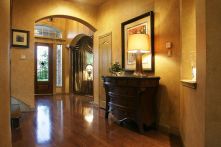 range of decorating ideas for their home or office and to
help them to achieve those ideas. We believe our
clients should receive expedient and hassle-free service
that allows them to feel confident in their decisions.
It is our responsibility to assist our clients in picking a design for their home or office and making that design come to life.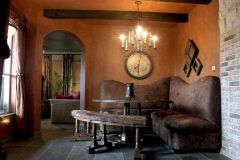 Charlotte L. Lampe Interiors
(281) 477-3200 office
(832) 285-8088 fax
12807 Haynes Road, Building H
Houston, Texas 77066
charlotte@lampeinteriors.com